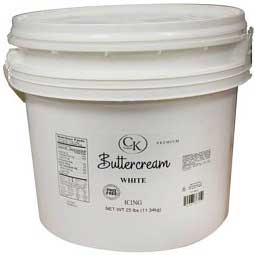 PHO-Free
CK Products famous, ready-to-use fluffy white Buttercream Icing.
Great for icing and decorating, just open and start decorating!
For best results, mix the icing on low for a few minutes before use. This buttercream icing can also be used straight from the tub.
We add no preservatives in our buttercream icing. Special offers and discount do not apply to this item.